Assistance for Applicants
they desperately need your support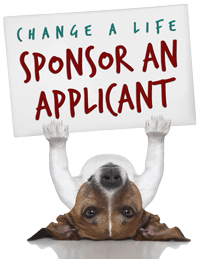 Our Applicants Need Your Help!  Many of our applicants can not afford the cost of a service dog. Without the generous support of people like you, they go without the help they desperately need.  
Explore their stories below.  Donate to their campaigns using the form below their profile. Donations can be made using a credit card, debit card or Paypal account.  All donations are processed by Paypal, which makes them secure and 100% guaranteed.
Without the generosity of people like you, those who give what they can, these applicants would be unable to afford the service dog or service dog training services that they seek.  Thank you, on behalf of our team and our applicants, for taking the time to contribute and change some lives!