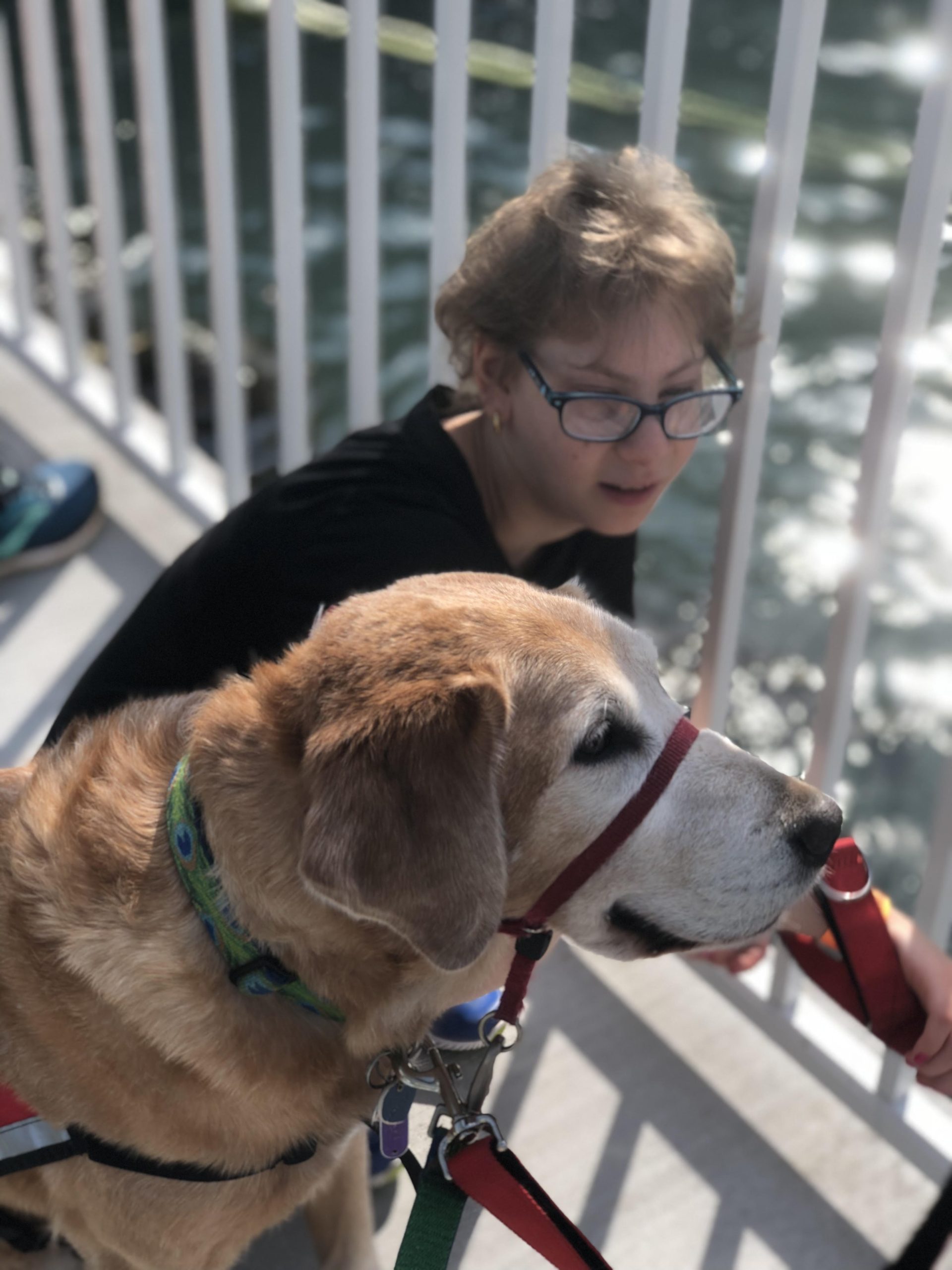 In 2008, as an 8 year old, laying on the ground as Posie licked my face, neither me nor my parents had any idea how much of an impact a then 2 year old newly trained service dog would impact my life.
The doors the opportunity opened with Posie in my life. Once stressful and overwhelming activities- going to various therapy sessions, social gatherings, adaptive sporting events, and simple car rides- now became just a little bit less stressful.
Posie was quickly nick-named "Good Girl" because she's the Good-est girl around.
Good girl is a lot easier to pronounce than Posie due to my speech limitations.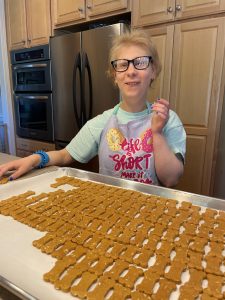 My committed partner provided me access and opportunity to truly connect with my community and society in a way I never had before. Being born with microcephaly, an intellectual disability, had limited me in many capacities, but Good Girl taught me that those limits were there to be challenged by us as a new team.
To thank Good Girl for her service, I began baking her all natural dog treats. Turns out Good Girl was a pretty good taste tester because it turns out other dogs go head over heels for these treats too! With Posie as inspiration, I was able to start Arin's Good Girl Dog Treats after highschool to create an adaptive work environment for others and myself with intellectual and developmental disabilities.
After a decade and a half from when I first met Posie, she was a happy retiree and enjoying scavenging around the kitchen for dropped dog treats. In this new chapter of life as an adult- filled with various transitional and daily challenges-, I need a new partner to help me continue to expand my world and conquer my everyday tasks. It has been very challenging to navigate my daily life without Posie by my side. I'm looking forward to the day I get my new partner that will remind me of my courage and help expand my world. 
Please donate now to make a difference in Arin's life!