In the Press
media clippings & recordings
Six pages of amazing content!
Including interviews with clients that have received our dogs, local fosters of our service dogs in training, detailed explanations of our programs & gorgeous photos of our training classes!
"In less than a month, my dog has already done
more for me than years of therapy and medication combined!"
– Kylie, Royce's human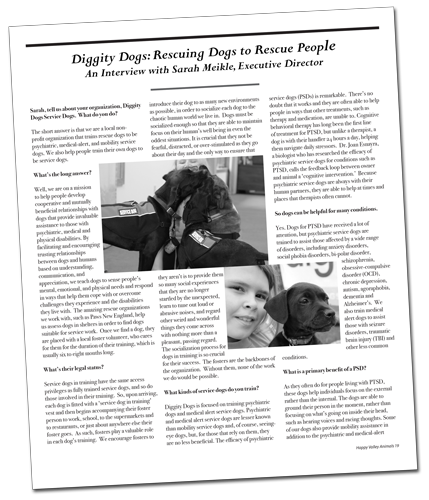 Four pages of amazing content!
This in depth interview with our founder and executive director, Sarah Meikle, provides unique insights into our program, our clients' needs and out training methods.
"My dog gave me my life back, gave me independence.  He gave me freedom."
– Yajaira, Max's human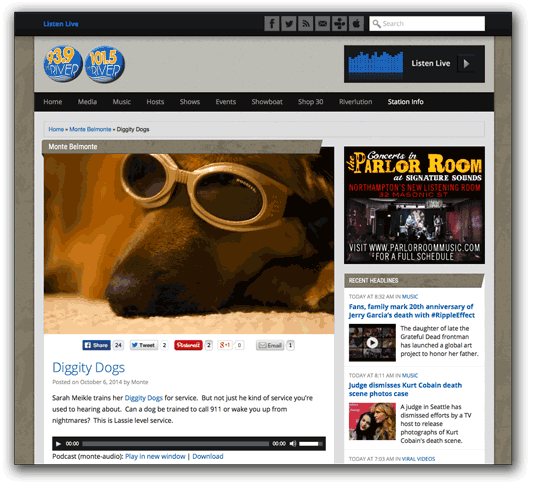 WRSI's Monte Belmonte interviews Sarah Meikle, Founder & Executive Director
"Sarah Meikle trains her Diggity Dogs for service. But not just he kind of service you're used to hearing about. Can a dog be trained to call 911 or wake you up from nightmares? This is Lassie level service." – Monte Belmonte
See more at: http://wrsi.com/monte/diggity-dogs/
Press Info & Inquiries
Looking for an interview, article, some great photos of our dogs?
We have a huge library of old & new, high & low resolution, professional & personal images to share with you!
Look forward to hearing from you.
– Team Diggity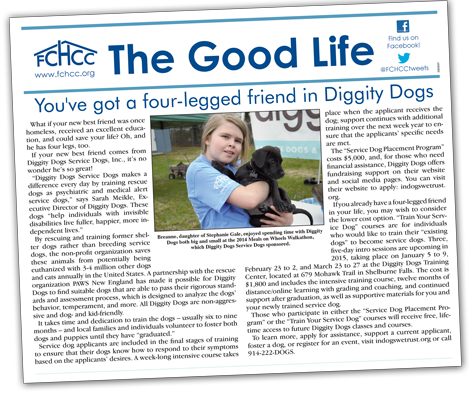 Friendly with the Locals
A lovely little piece the folks over at Franklin County Home Care Corporation wrote about us for the Greenfield Recorder, a local newspaper (one of the oldest newspapers in the country!)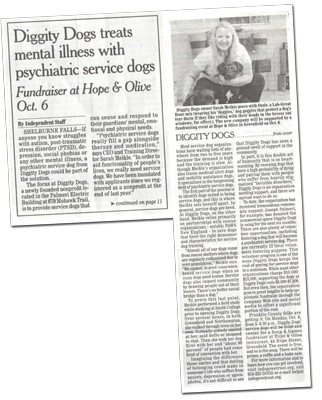 Treating mental illness with dogs!
A small piece in The Independent, a local newspaper