Sponsors & Supporters
that make our work possible
 An Exciting Long-Term Partnership between GoodDogg Beverages & Diggity Dogs Service Dogs

Good Dogg Beverage and Diggity Dogs have partnered to help fulfill Diggity Dogs' mission of providing service dog training and support to assist adults and children in coping with obstacles, ranging from mental to physical needs. This partnership is also important in Good Dogg's efforts to expand its Leverage the Beverage™ program.
Oftentimes in children who have rare diseases, the service dogs need to be highly trained in a wide variety of skills and abilities. These efforts can be very costly to a service dog training organization like Diggity Dogs, and that is where Good Dogg stepped in. We aim to alleviate the financial burden of training the dogs, in an effort to increase the availability of these highly trained service dogs.
Good Dogg is thrilled to be able to sponsor a service dog trainee, aptly naming him Teddy after our inspiration for the brand. This unique partnership will allow Good Dogg to tell the story behind Teddy, and showcase his journey in becoming a service dog for a child with a rare disease.
For those suffering from rare diseases, having a service dog is not only a life-changing experience but can be life-saving. We understand the many challenges that come with having a rare disease, and we're proud to partner with an organization like Diggity Dogs which provides the best possible service and support for individuals and their families.
GoodDogg Beverages donates a portion of beverage profits and one hundred percent of merchandise sales to the Leverage the Beverage™ campaign's philanthropic partners.

Leverage the Beverage™ is Good Dogg's philanthropic movement aimed at enhancing life for individuals with rare diseases by helping to pair them with service dogs. A Portion of Every Beverage Sale Goes to A Good Cause Making Waves Together Good Dogg donates a portion of beverage profits and one hundred percent of merchandise sales to the Leverage the Beverage™ campaign's philanthropic partners.Good Dogg aims to move the beverage industry forward by partnering for a greater impact. A product of a brand focused on making a tangible difference today, Good Dogg's Leverage the Beverage™ program draws in like-minded optimists at every layer of the beverage industry. Good Dogg collaborates with distributors and retail partners amplifying our collective impact. Together, we're showcasing the power of a common focus on creating positivity in the lives of others.
The following organizations and people have made a difference in the lives of the dogs and people that we work with. Thank you. Thank you. Thank you.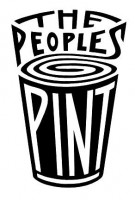 Greenfield, MA
"We brew our own beers at our brewery on Hope Street; we bake our own desserts; and our bar and kitchen menu has a variety of meals and appetizers that we hope will satisfy you. Whenever possible we serve organic foods supplied by local growers and producers. Our dishes are oriented around seasonal New England fruits and vegetables supplied by local farmers."
---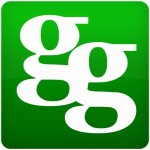 Greenfield, MA
"Greenfield Games is the largest game store in Western Massachusetts."
---
"The Bark is the magazine of modern dog culture—it speaks to the serious dog enthusiast. The Bark is the indispensable guide to life with dogs, showing readers how to live smartly and rewardingly with their canine companions. Founded in 1997, as a newsletter to advocate for off-leash dog parks in Berkeley, California, the magazine quickly grew into a glossy, award-winning publication acclaimed for its timely commentary and rich literary offerings. Today, The Bark has a nationwide readership of over 250,000. It is published four times a year, available by subscription and sold at Barnes & Noble, Whole Foods and PetsMart stores."
---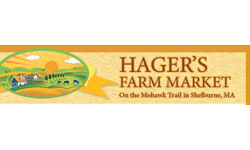 Shelburne, MA
"We produce a diverse assortment of quality agricultural food products and specialize in offering a large variety of local food and gift items."
---

Greenfield, MA
"Big Y® is a family owned and family oriented retail food company serving people's at home food needs.
Our goal is to exceed our customers' evolving expectations by constantly seeking better ways to create and deliver World Class service and value."
---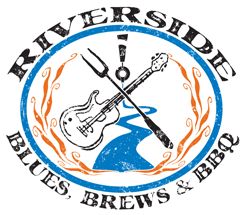 Greenfield, MA
"The Franklin County Rotary Club, Lefty's Brewing Company and the Greenfield Recreation Department will be hosting their sixth annual Riverside Blues, Brews & BBQ Festival at Beacon Field in Greenfield, MA onOctober 8th & 9th, 2016. The multi-day festival features a New England Barbecue Society Grilling Contest, a Kansas City Barbeque Society Contest (Official State Championship), as well as Beer, Blues Music, vendors, and fun and exciting competitions. The event is officially sanctioned by the Kansas City Barbeque Society with professional BBQ teams competing."
---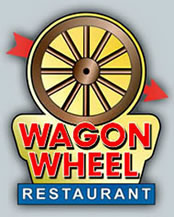 Gill, MA
"We offer creative road food in a casual, friendly atmosphere energized by locally grown and produced ingredients. Have breakfast inside by the fire in the wintertime or dinner outside under the stars in the summer."
---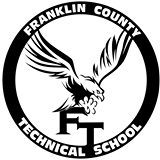 Turners Falls, MA
"Franklin County Tech is more than a school. We're a community of educators, craftsmen and support personnel, providing students with necessary skill sets to continue on to college, the work place or a combination of both."
---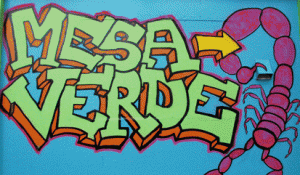 Greenfield, MA
"When we opened in 2002, we couldn't believe there wasn't already a burrito bar in this quaint little town in Western Mass. We believe in using the freshest produce, Cabot of Vermont cheeses and Maria and Ricardo tortillas. The result is delicious and affordable quick meals. We hope you enjoy our food as much as we enjoy preparing it for you.
Many of our customers are frequent guests and have made Mesa Verde their reqular hot spot. Come visit us today!"
---

Diemand Farm
Millers Falls, MA
"For generations our family has had strong ties to the land. Fresh air. Animals. Farming. Good, homemade food from local ingredients. We love to share our bounty with friends and customers. We are a small family business, not a pre-fab operation. Our different cooks specialize in different dishes. They come on specific days to cook up their specialties. Since we may not have every item listed on this site please call a few days ahead. If there is something you want we'll do our best to have it for you."
---

Greenfield, MA
"The Brass Buckle offers a delicious range of food that appeals to most tastes and appetites. To ensure that you receive the best food possible in a timely fashion, please order from our menu."
---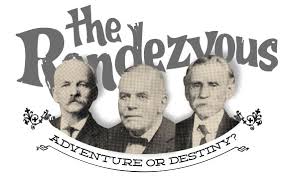 Turners Falls, MA
"Eat duck. Drink PBR. Sip absinthe. Knit. Rule at Ms. Pacman. Booty dance. Wifi the internets. Play valley's best juke. Chill on the deck. Play scrabble. Mack on a shorty. Watch the celts dominate. Flirt with the barkeep. Crunch nachos. And more!"
---

Gill, MA
"In the spirit that good food makes good company, The Gill Tavern aims to nourish the dining and gathering needs of Gill and its neighboring towns. The Tavern serves fare made from fresh, locally produced ingredients whenever possible in an atmosphere that fosters friendship, community, and respect for our environment."
---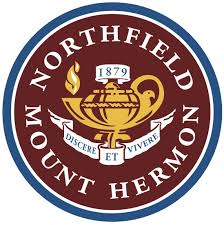 Greenfield, MA
"At Northfield Mount Hermon, we focus as much on character and citizenship as we do on intellectual development. It's why we're committed to creating the kind of diverse and dynamic community that reflects the real world. And it's why we provide academic experiences that are nothing short of life changing."
---

Greenfield, MA
"Great Luncheon specials under $6.00. Monday – Friday: Pad Thai with tofu, Curries over rice basil fried rice with chicken, Great curries and noodle dishes. Almost everything is under 10 dollars. Som Tum, Lap Kai, Sticky rice, etc."
---
Greenfield, MA
"Taylor's Tavern in Greenfield, Massachusetts offers a casual yet elegant dining experience at an affordable price. Locally owned, Taylor's has an inventive selection of homemade breakfast, lunch and dinners with a focus on local produce when available. "
---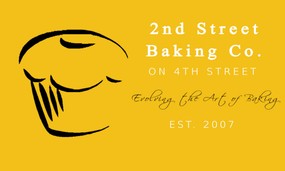 Turners Falls, MA
"We are a full service bakery offering breakfast pastries, breads, wedding and special occasion cakes, a variety of bars, cookies, and other pastries, sandwiches, soups, salads, party platters and more! Call ahead and pick up lunch, dine in, or stop and browse our cases that are overflowing with delicious confections daily! Pre-orders are encouraged! We are open Tue-Sat 7am-6pm, and Sundays from 8am-1pm for pastries, coffee, and soups only (sorry, no made-to-order sandwiches on Sundays!)"
---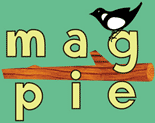 Greenfield, MA
Delicious wood fire pizzas!
---

Greenfield, MA
"The clay oven is the first Indian restaurant in Greenfield,MA which serves authentic Indian delicacies.It is located on the heart of the city."
---

Greenfield, MA
"Located directly across from the Museum of Natural History, Ocean Grill has been a staple for Upper West Side seafood lovers for years. Sample daily selections from the Raw and Sushi bars, paired with a featured wine and other fresh seafood. Feeling creative? Ocean Grill allows you to create your own meal with our daily list of Simply Grilled Fish served with your choice of sauce and seasonal side dish."
---
Greenfield, MA
'Located in the heart of downtown Greenfield, Massachusetts, Ryan and Casey Liquors has been serving the residents of Franklin County, Western Massachusetts, and beyond for close to 100 years. We are home to the most diverse selection of fine wines, champagnes, spirits, and domestic, imported, and craft-brewed beers in our area. Our customers compliment us on our ever-changing promotions, weekly tastings, knowledgeable staff and price…and we appreciate the kudos!"
---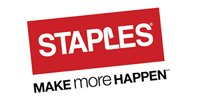 Greenfield, MA
"Staples is the world's largest office products company and a trusted source for office solutions, providing products, services and expertise in office supplies, technology, furniture, Copy & Print, and cleaning and breakroom."
---
Shelburne, MA
"Our farm has been supplying the area with the finest farm fresh produce since 1828, and that tradition continues today. We have pick your own areas available in the fall in an orchard with one of the most spectacular views in New England. "
---

Northampton, MA
"Sweeties Candy is Northampton's favorite source for quality chocolate and confections from around the world. We've been serving up sweets for over 30 years by offering hundreds of items – everything from chocolate gummy bears to Swiss chocolate macadamia nut clusters."
---
Gill MA
"Our farm in the northern Connecticut River Valley of Massachusetts specializes in fresh raw milk from our small herd of grass-fed Ayrshire cattle,farmstead cheeses, berries, grains, andvegetables. Our sustainable, environmentally-sound farming practice strives to provide our community with fresh, wholesome, locally-produced food."
---
Turners Falls, MA
"Located in downtown Turner Falls, MA. LOOT is an industrial artifact and handmade goods emporium."
---

Northampton, MA
"Modern clothing and accessories for women."
---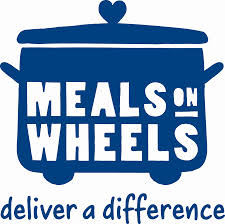 Greenfield, MA
"Meals on Wheels are provided short-term or long-term to homebound elders age 60 and older who are unable to prepare a nutritionally balanced noon meal for themselves and are unable to attend congregate hot lunches. Therapeutic meals are available for certain medical conditions and may be ordered by your health care provider. Frozen weekend meals are available."
---
Greenfield, MA
"Mighty Clean Mutt is your local self serve dog wash & full service dog grooming salon. We have a selection of dog (and cat) supplies, food and treats. Check out our prices, you will be surprised! Check out our Need To See page for discount coupons!"
---
Amherst, MA
"Dog walking, training, consulting and pet care in Amherst MA. Emily Joy Peterson has experience caring for a wide range of animals, from farm animals to household pets. She has been walking dogs for 10 years and has a particular interest in canine behavior and training. Emily is also available to work with you towards improving communication between you and your companions through behavior consultation and training sessions. Emily has a BS in Animal Science and an MS in Neuroscience and Behavior, and has experience with pet first aid and basic veterinary care."
---
Amherst, MA
"At Amherst Dog Wash, we're focused on taking care of you and your dog in an enjoyable environment. We provide Self Service and Full Service in a comfortable setting as well as grooming by appointment. We are here so you don't have to worry about muddy paw prints and dirty bathtubs!"
---
Amherst, MA
"UMass Amherst is one of the major public research universities in America. Nestled in idyllic Amherst, Massachusetts, the campus is consistently ranked among the top public research universities in the nation, and offers a rich cultural environment in a rural setting close to major urban centers."